Take A Tour of Handyconnect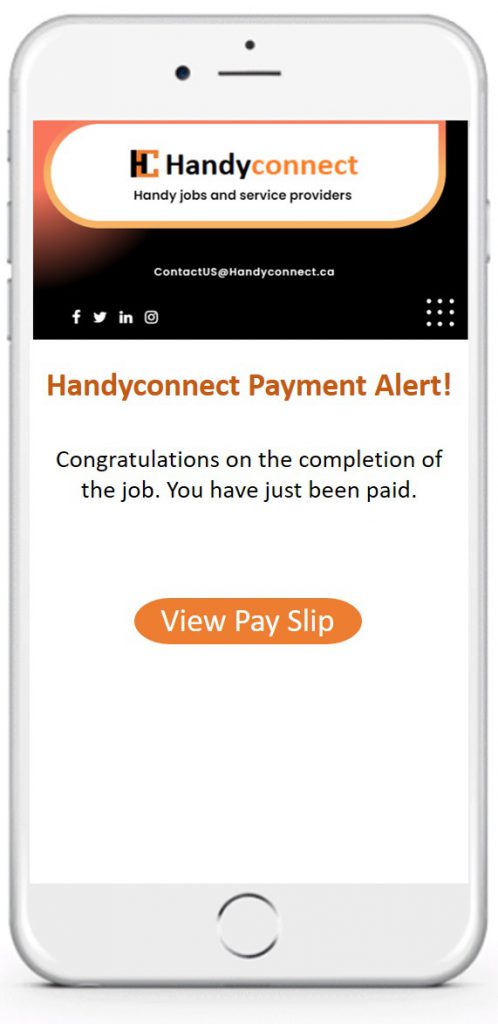 Payments
Handyconnect provides Contactless payment. All payments are made online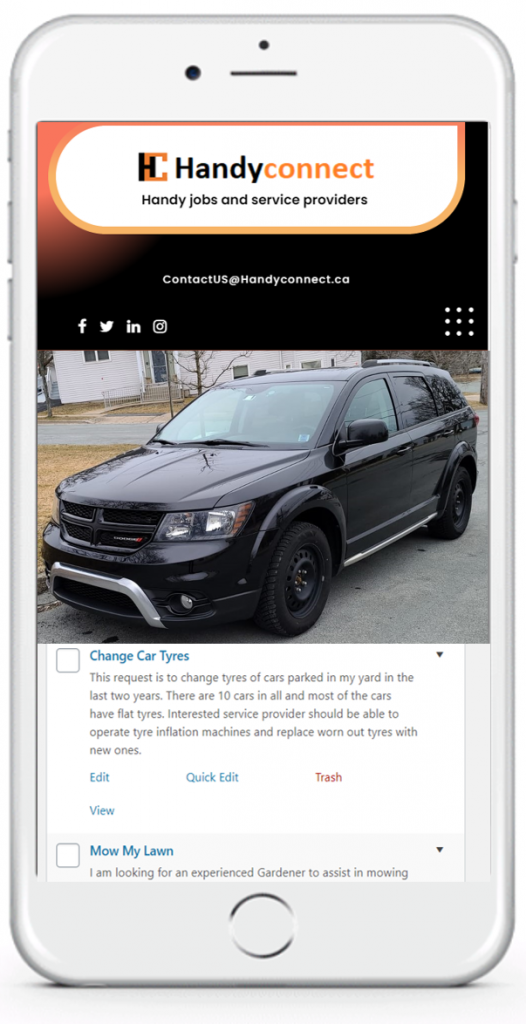 Bid For Jobs Of Your Choice
Registered users are able to select jobs that best suit their skills and availability.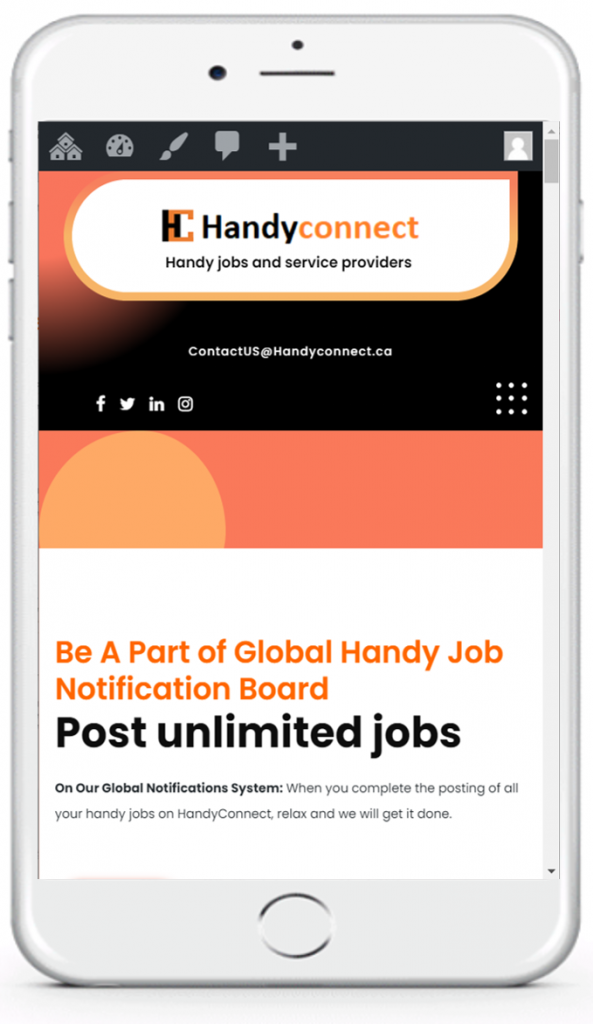 Access To List Of Service Providers
Registered job owners are able to access list of service providers on the system and also view information required for selection.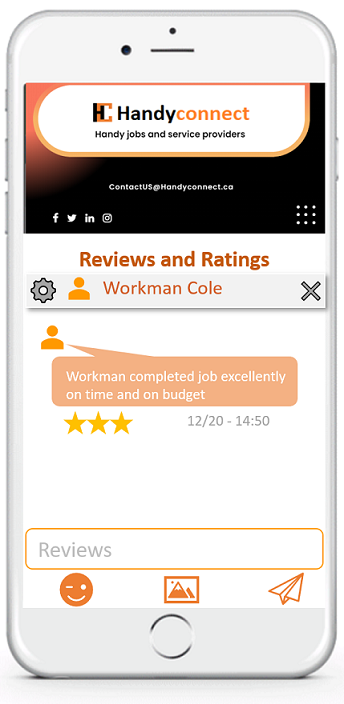 Review And Rate Other Users
You can evaluate all users you have had dealings with in Handyconnect and write comments, commendations, feedback and constructive criticism about them. You are also able to provide ratings which will form part of their resume on Handyconnect.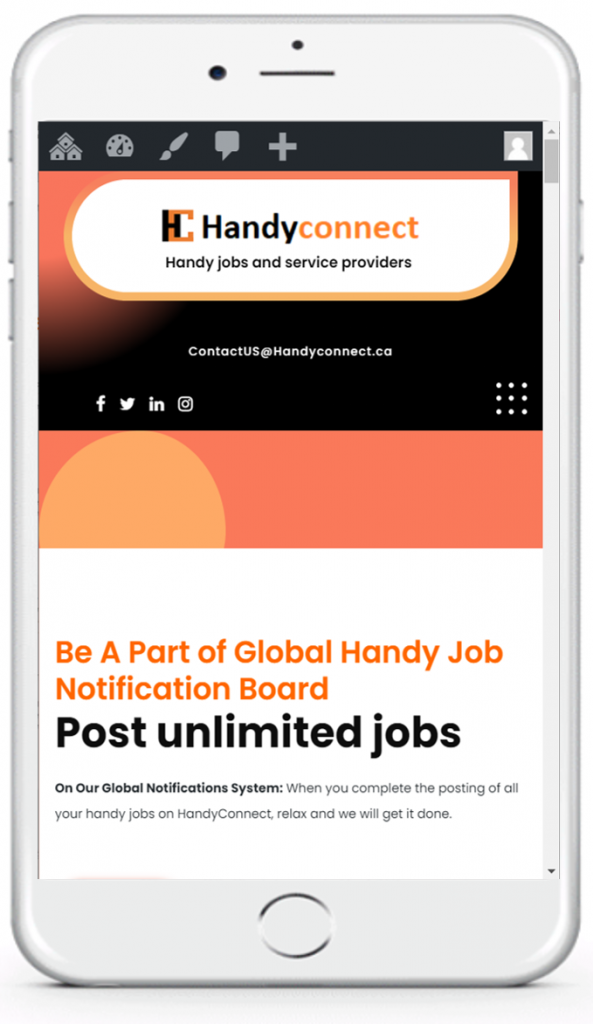 Projects Management
Jobs can be broken down into several sub jobs that will be managed by Handyconnect recognized project managers with the project management tools. Our Project Managers are experienced and certified.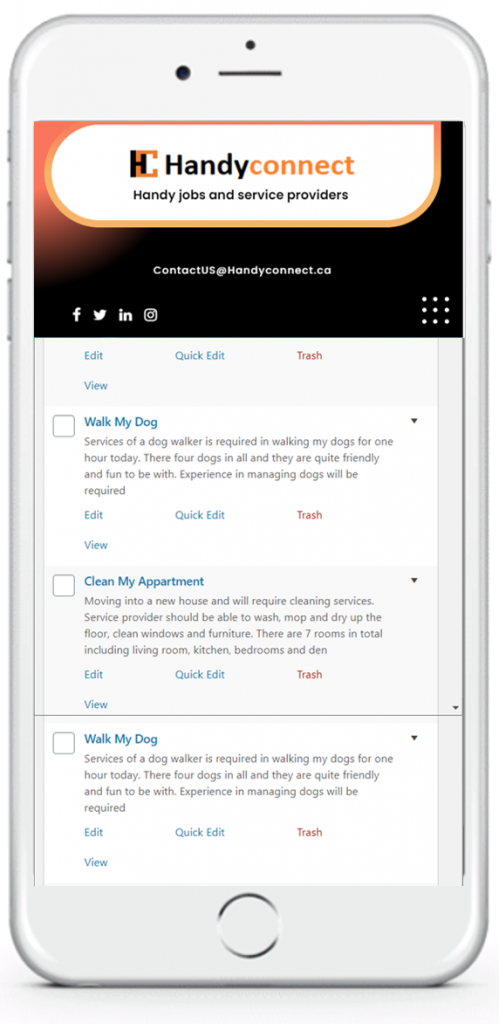 Report Generation
Users have access to history of activities performed over time within Handyconnect including payment and revenue history, ratings, reviews, job postings and completed jobs.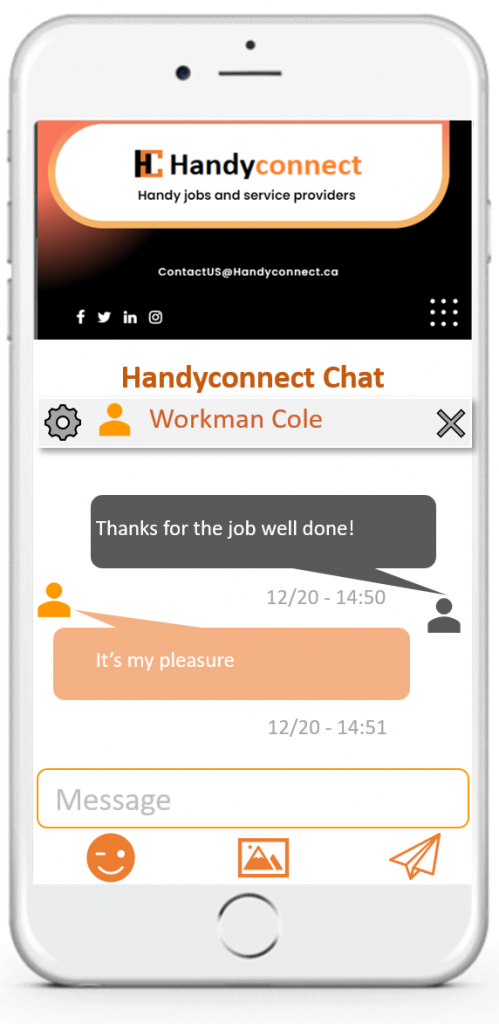 Messaging
Effective means of communication is available on the system to ensure service providers, job owners and all stakeholders have clear understanding of job scope and terms of service.
Sign up to become a service provider, job owner, project manager or advertiser ahead of launch date.